Everything you need to know about USB 3.0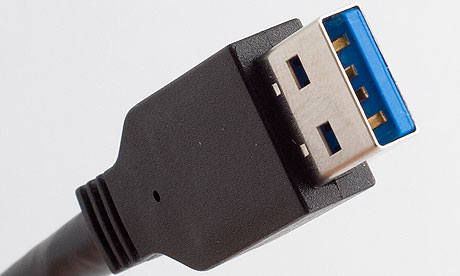 SuperSpeed USB ... it is coming. Eventually. WIll it be worth the wait?
It looks as though USB 3.0 will not become ubiquitous until Intel adds support to its standard chip sets, and we don't know when that will happen. All we have to go on is a recent item from Taiwan's DigiTimes, which said Intel planned to support USB 3.0 in a forthcoming laptop platform codenamed Chief River, with chips being released to manufacturers around September 2011.
Intel's next laptop platform is codenamed Huron River, and
PCs based on that are expected to appear at the Consumer Electronics Show in January. Chief River is the one after that, which means 2012.
Of course, companies that are willing to buy USB 3.0 chips from alternative suppliers are already shipping PCs with USB 3.0 ports, and have been all year. Some desktop PC motherboards now offer at least two USB 3.0 ports, mainly using NEC SuperSpeed chips, though chips are starting to arrive from other manufacturers as well. Unfortunately, USB 3.0 has not appeared in many laptops, though examples include the HP Envy 15, Dell Precision M6500, Asus N61 and N82, Acer Aspire TimelineX 4820TG, and MSI's GX660R.
Bear in mind that USB 3.0 uses four extra wires (twice as many as USB 2), so it requires new blue-marked sockets and new cables, though the new sockets are backwards compatible with USB 2 cables. USB 3.0 is also allowed to demand significantly more electrical power. It does require more engineering than using off-the-shelf Intel parts.
At the moment, USB 3.0's main application is attaching external hard drives, and there are plenty of those from Western Digital, Seagate, Buffalo, Freecom, LaCie, Iomega and other suppliers. These typically advertise a connection speed of 5Gbps. Even if they don't actually deliver that, they should still run about ten times faster than the average USB 2 connection, and this has a dramatic effect on backup times. USB 3.0 can also enable faster links to external Blu-ray drives.
If you want to have a faster connection from a laptop PC to an external hard drive, you have a couple of choices. First, you could fit a two-port adaptor into an ExpressCard slot. Examples include the Freecom 34144 USB 3.0 Express Adapter, StarTech's SuperSpeed USB 3.0 Card Adapter, Newlink's NLUSB3-PCMEX2P, the Buffalo IFC-EC2U3UC Interface, the Trust SuperSpeed TRU-HUB-16909 and the RaidSonic ICY BOX IB-AC605 USB adapter. There must be at least a dozen options at prices from about £15 to £25, which isn't unreasonable. The main drawback with ExpressCard adaptors is that the connectors stick out a long way from the edge of your laptop. Also, you will need an ExpressCard 2.0 slot for maximum throughput.